Not all companies consider using custom software for their business. Some simply rely on off-the-shelf software for their company's needs, without realizing that there are better alternatives. While ready-made software can work for you and your business, it does not guarantee that it will effectively do what you need.
Some of the software that you buy may do one or two tasks that you want it to do. This cannot accomplish all the things that you need to have done. This means you will need to buy more than one type of software to get all the tasks you want to get done accomplished. This means you will need to spend more than you expected.
Aside from that, more software means more tools for your people to learn how to use. This also means that work will take longer to finish since each process will require a shift from one tool to another. While these reasons should be enough to encourage you to use custom software, there are actually more reasons why customized software should be considered for your business.
What is custom software?
Before tackling more reasons why customized software should be considered, let us first understand what it is. In a nutshell, custom software is specifically for a business, with functionality that covers any process that a company needs to have covered. Also called bespoke software, these help a business go through processes without the need to shift from one program to another.
Software that is not tailor-made for your business only serves to add to the workload of your personnel. They end up doing a lot of tasks manually, track and analyze data the old fashioned way, and even end up with tons of paperwork that could be avoided. Sometimes, simple tasks become too complex due to the absence of custom software.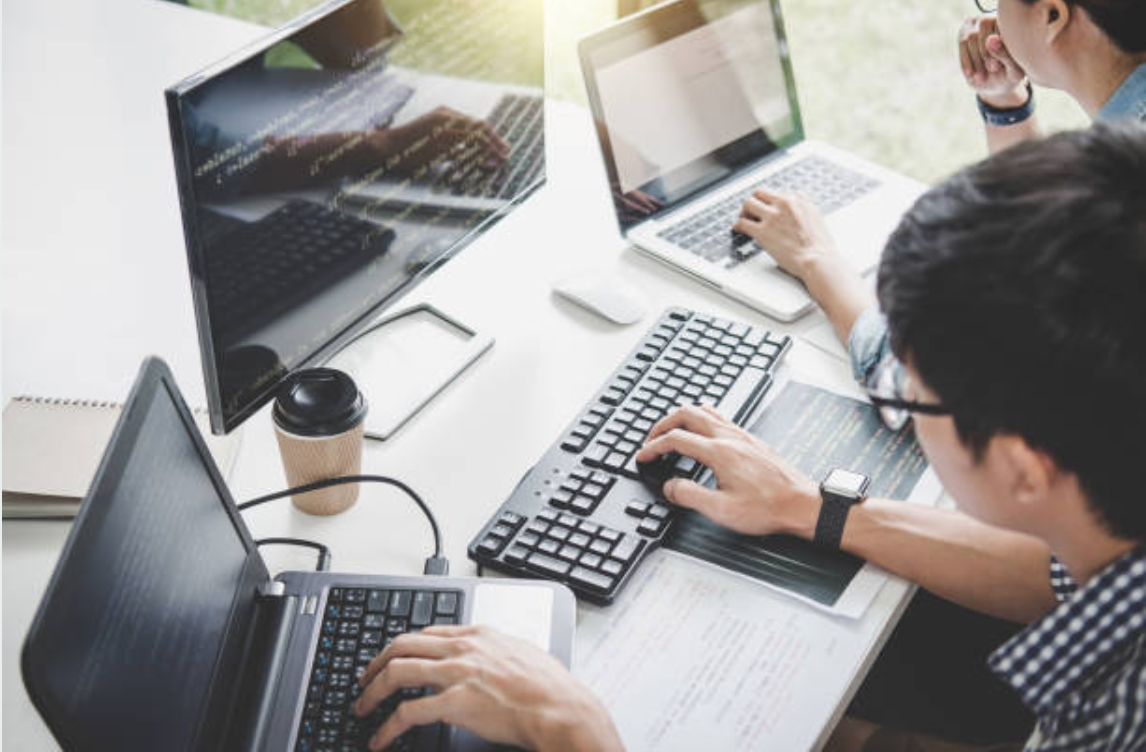 Benefits of Custom Software
There is a lot that you can gain when you decide to have custom software made for your business. Here are some of the top reasons most businesses cite:
Cost-effective 

When you have custom software made to cover all of the processes your company needs to have covered.  You essentially streamline the works you can complete. This helps reduce your costs considerably due to the fact that people work more efficiently. This does not mean that a custom software is cheap. Rather, it means that the cost of having one specific software for everyone to use to do a multitude of tasks will benefit the company in the long run.

Secure 

Off-the-shelf software is easy for hackers to break into. Why? Well, for starters, it is readily available. This means they can easily get a copy, figure out what defenses these have.  Find a way to get through these defenses. When you opt for custom software, security is higher and you end up with a system that is not easy to penetrate. This is because hackers won't know what vulnerabilities to take advantage of.

Scalable 

Custom software is also easier to alter and adjust according to your needs as these change along the way. This is, of course, dependent on the company that you commissioned for the job. When you choose to use ready-made software, you cannot alter and update these according to your growing and changing needs. This can equate to added costs due to the need for new software to cover new processes and additional training. This can eat into your bottom line since it will require people getting off work to train.  Also, purchasing new software every now and then.

Efficiency 

Of course, the best reason why you should consider getting custom software for your company is the efficiency it brings to your process. It streamlines everything, giving your workers an easier time to complete things. This equates to them using less time and effort to accomplish business goals, which in turn is a boon for your business since you get to accomplish more things in a short amount of time.
These are just some of the things that you can expect from having custom software for your business. Other reasons some companies cite as to why they are happy that they want custom software.  These include reliability, adaptability, and exclusiveness. Also worth noting is that custom software actually offers better support and maintenance since companies like CS Preston in Chicago make it a point to offer clients after sales support.
When you need custom software to be made for your business, don't hesitate to contact us at 919 689 6022. You can also get in touch with us via email at [email protected]. Aside from software development, we also offer website development for those companies that need to create an online presence.